Tec-Alert Newsletter
Fiber Optics 101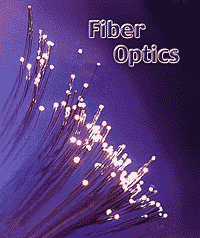 Fiber Optics is a 20th Century technology based on an important principle in Physics: light in a glass medium can carry more information over longer distances than electrical signals can carry in a copper or coaxial medium.

The challenge for scientists was to develop a glass so pure that it would surpass the transmission distance of the existing copper cable telephone systems, retaining at least 1% of the light at the end of one kilometer. Glass researchers around the world tried to meet this challenge all through the '60s and it was in 1970 when three Corning scientists succeeded. Drs. Robert Maurer, Donald Keck, and Peter Schultz had discovered the purest glass ever made and have changed the history of communications forever.

Fiber Optic Technology has come a long way in 30 years and will continue to improve in performance, quality, consistency, and applications due to the large demand in local area networks and upcoming transformation of traditional telephone lines. Fiber optics has several advantages over traditional metal communications:






• Fiber Optic cables carry more data than metal cables due to a much larger bandwidth.

• Fiber Optic cables are less susceptible to interference than metal cables.

• Fiber Optic cables are thinner and lighter weight than metal cables.

• Data can be transmitted digitally (the natural form for computer data) rather than analogically.

• Optic fibers combine high bandwidth with low attenuation allowing signals to be transmitted over longer distances while using fewer regenerators or amplifiers than other transmission media.

• The one disadvantage of Fiber Optics is the expense involved. The cables are much more expensive and require proper installation and specialized tools to complete the job. With popularity growing, fiber optics will continue to develop technology standards and basic methods to become the leader in the communications industry of the 21st Century.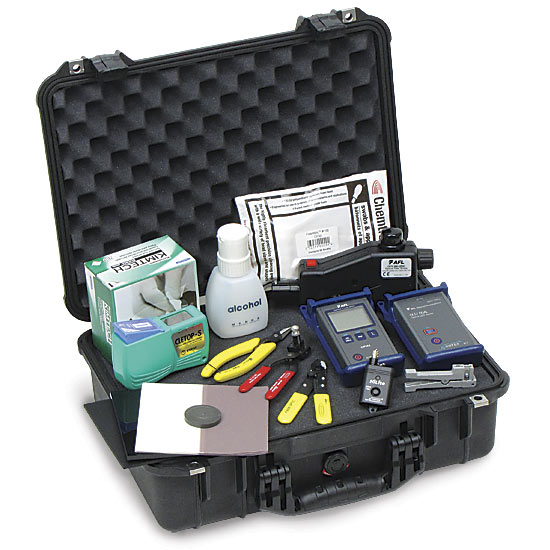 Getting Started in Fiber Optics

• If you follow a few simple routine techniques, getting started on your job will be simple and easy. Make sure to have the right tools for the job:

A source and power meter or test kit , reference launch cables and cleaning equipment.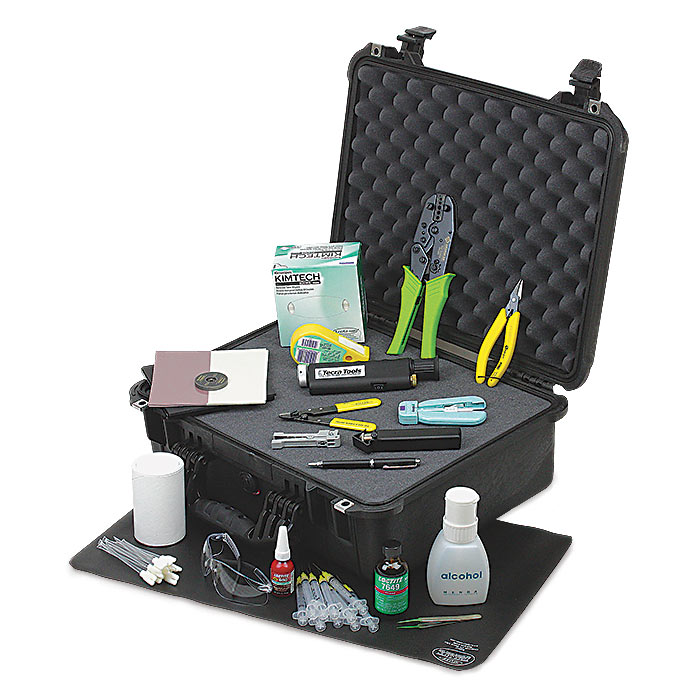 1) Know how to use your test equipment…
By testing your equipment before you leave the office you are certain that once in the field your equipment is ready to go. Use it to check your test jumper cables in both directions with the single-ended loss test to make sure they work properly.

2) Know the network you are testing…
Document every fiber by making cable layouts that will need to be tested before you are in the field. So while you are onsite all you will need to do is collect the test data.

3) Cleanliness is key…
Airborne particles are the size of the SM fiber and will scratch connectors if not removed. The leading cause for high loss measurements is dirt on connectors. For removal, make sure to only use lint free pads and isopropyl alcohol. Tecra Tools offers a Fiber Inspection & Cleaning Kit that has everything you need for maintenance to keep your installation running at peak performance.

4) Eye Fact…
The fiber optic sources are generally too low in power to cause any eye damage, but it is still a good idea to check connectors with a power meter before looking into it. (Some CATV systems and DWDM networks have high power and can be very harmful, so better safe than sorry)

Now, with these easy things to remember, you are ready to get started on your installing and maintenance in fiber optics.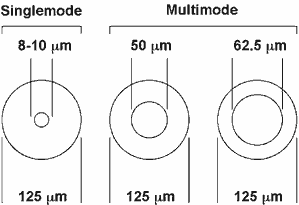 Two General Categories of Optical Fiber

Multimode Fiber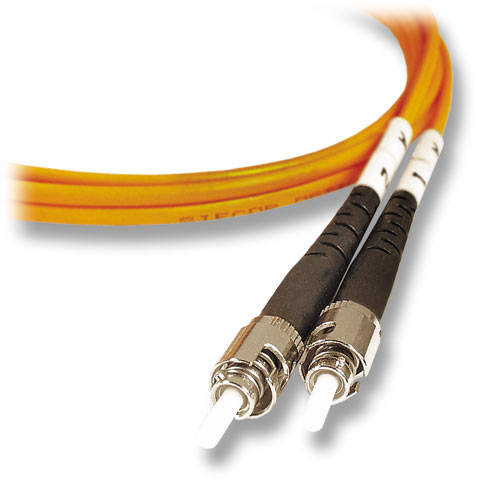 This category of optical fiber was the first type of fiber to be commercialized. It has a larger core than single-mode, allowing hundreds of modes of light to propagate through the fiber simultaneously. This can cause signal distortion at the receiving end if cables are >3000 feet in length. Multimode gives a high bandwidth at high speeds over long distances. This fiber type is used primarily in systems with short transmission distances, such as private data systems and parallel optic applications.

Single-Mode Fiber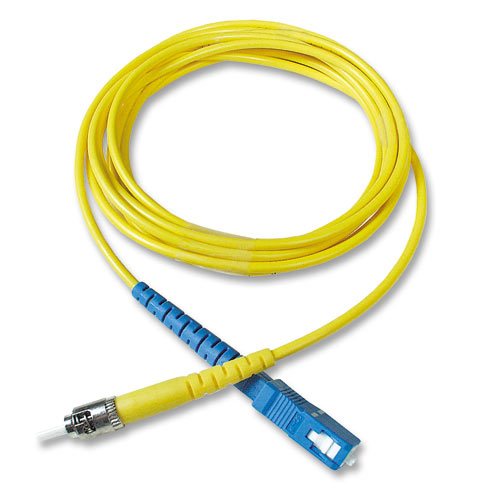 This category of optical fiber gives you a higher transmission rate and up to 50 times more distance than multimode but at a greater cost. With its smaller core only one light wave can be transmitted at a given time, which virtually eliminates any distortion of the light wave. Single-mode provides the least signal attenuation and the highest transmission speeds of any fiber cable type.

Optical Connectors
As the fiber moves closer to the customer it has to be shortened and reconnected in may different configurations. This has been simplified with the use of splicing and connectors. Connectors come in a variety of styles and types. Choosing the proper connectors depends mainly on the equipment that needs to be connected. Adapters allow coupling of different types of connects in the form of sleeve connectors and patch cords. Even different manufacturers should be compatible connectors. Some popular connector styles are labeled below:


Datacom applications (mostly multimode)
ST (most commonly used)
SMA (decreasing in popularity)
SC (specified in many newer systems)
FDDI (duplex)
ESCON (duplex)


Telecom Application (mostly single-mode)
FC/ PC (widely used)
ST (single-node version)
SC (growing popularity)
D4 (decreasing in use)
Biconic (decreasing in use)


Fib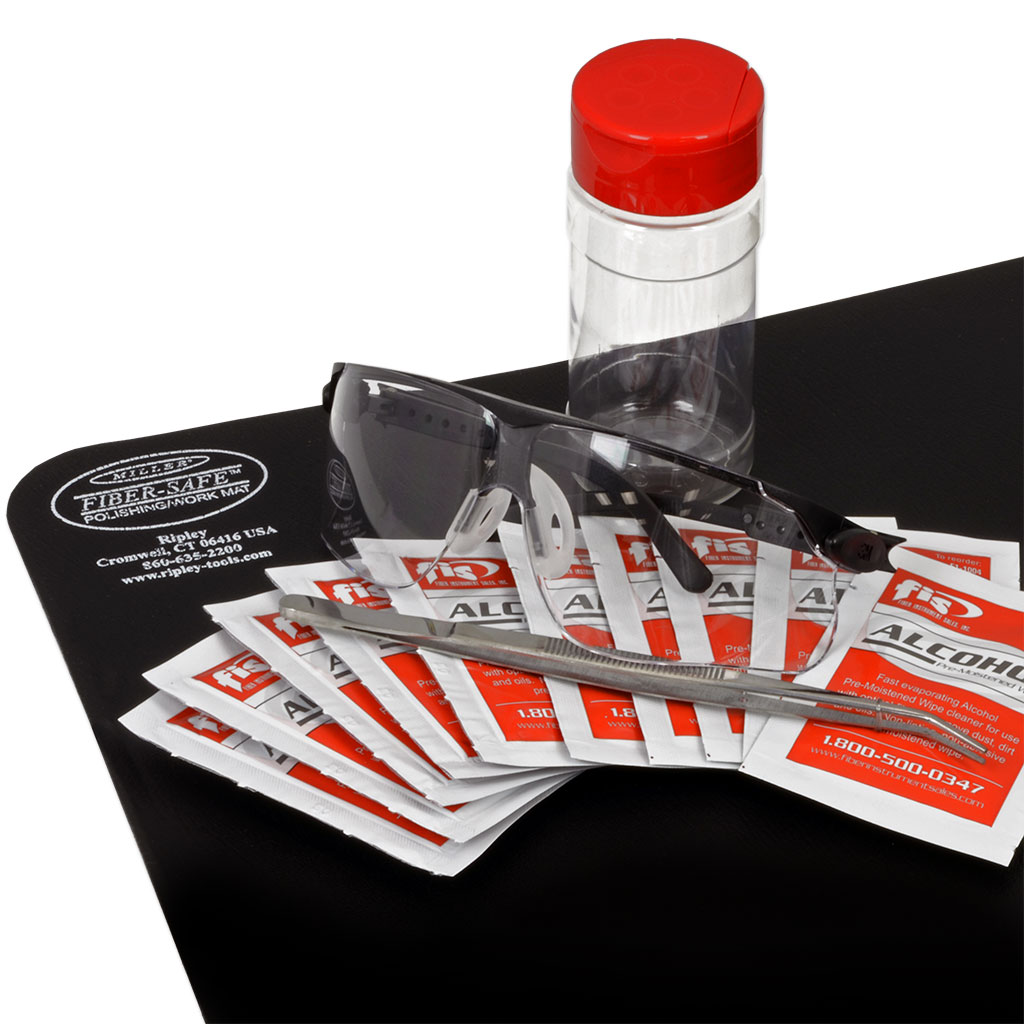 er Optic Safety

Tecra Tools is dedicated to safety. Fiber Optic safety is extremely important to practice in the work place and on the job site.

There are two major safety issues listed, the proper disposal of fiber scraps and the proper care used with the chemicals and adhesives are involved. Tecra Tools offers a Fiber Safety Kit, which contains a handy see through tube with all the necessary equipment for safe & efficient clean up to keep scraps off you and the floor.

When working with chemicals, make sure to work in a well-ventilated area to avoid breathing hazards or allergic reactions and some may be highly flammable.


Click here to learn about Fiber Loss Testing



Return to Top of Page


BUILD YOUR OWN TOOL KIT
Get exactly what you need with a custom tool kit from Tecra Tools.

Subscribe to our Tec-Alert Email Newsletter
Get tips & information for field service and MRO professionals.