Contact Tecra Tools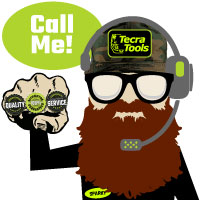 Thank you for visiting our website. For additional information or to give us your feed back, please fill out the form below. There are additional methods of contact below the form.
If your inquiry is for a product purchase, please contact Customer Service at 800-284-0808.
Tecra Tools business hours are 7:30am to 5:30pm (MST) Monday through Thursday.
BUILD YOUR OWN TOOL KIT
Get exactly what you need with a custom tool kit from Tecra Tools.

Subscribe to our Tec-Alert Email Newsletter
Get tips & information for field service and MRO professionals.