Power Bit Blade System, Interchangeable Blades & Handles from Wera & Wiha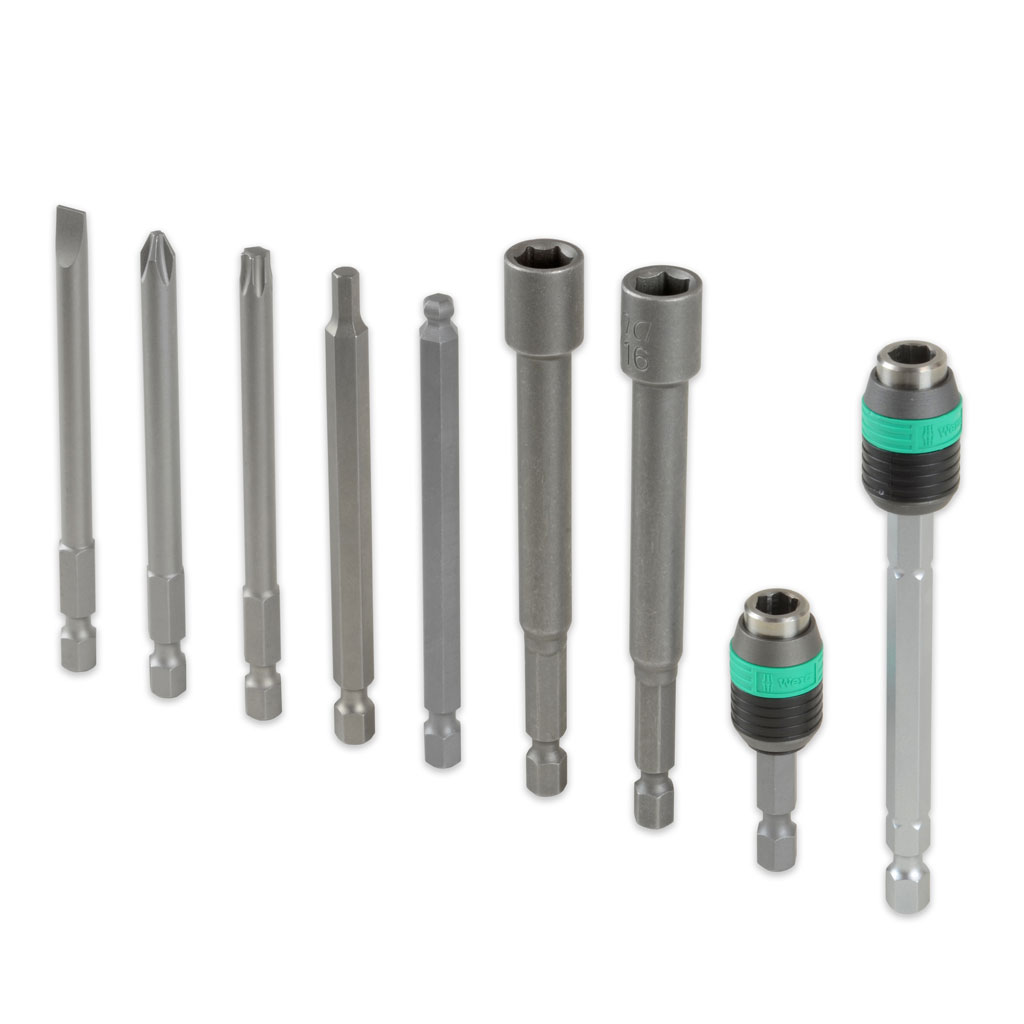 The interchangeable blades allow you to carry fewer handles and more tools!
Tecra Tools new Power Bit Blade System is the most compact, modular and efficient way to load lots of tools into the small space of your tool kit.
When you need to change tools, just snap in another blade and you're ready to go!
Interchangeable power bit blades and one-handed, quick-release handle system featuring Wera Blades, Wera Handles and Wiha Power Bits deliver the best in German-made quality.
The interchangeable blades are more compact, enabling you to carry more of the tools you need, with less weight and less space!
We carry a complete line of Wera Quick-change Handles and Wiha Power Bit-based blades, including Screwdriver Blades, Hex Blades, Nutdriver Blades, Torx Blades, and More!
Of course, all of our Wera and Wiha products are backed by our LIFETIME WARRANTY!
BUILD YOUR OWN TOOL KIT
Get exactly what you need with a custom tool kit from Tecra Tools.

Subscribe to our Tec-Alert Email Newsletter
Get tips & information for field service and MRO professionals.