Field Service Tools - Multitools
Detailed listing of our multitools.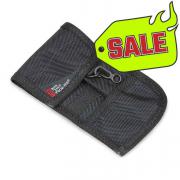 View details
Price: $19.95
SKU: 64250
Weight: 0.2 lbs.
Brand: Pock-Its
The handy Pock-Its belt case measures 7" x 4" and can be worn on your belt, suspenders or attached to your tool pouch using the hook & loop material strap.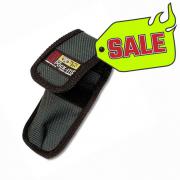 View details
Price: $10.50
SKU: 64252
Weight: 0.1 lbs.
Brand: Pock-Its
Two stacked pockets offer compact storage of your multi-tool and mini flashlight or punchdown tool and snips.
Versatile utility clip secures to waistband or belt. The Mini Pock-Its Case measures 6 1/2" x 3".
BUILD YOUR OWN TOOL KIT
Get exactly what you need with a custom tool kit from Tecra Tools.

Subscribe to our Tec-Alert Email Newsletter
Get tips & information for field service and MRO professionals.