Tri-Flow Teflon Lubricant
Tri-Flow quality teflon lubricant, lubricates and also reduces corrosion.
This popular Tri-Flow teflon fluid penetrates, lubricates and displaces abrasive particles. It also inhibits corrosion formation. With its oil-like consistency, Tri-Flow can penetrate tiny crevices and is safe to use on almost any surface.
One 2 oz. squeeze bottle.
Brand:
Tri-Flow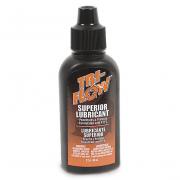 Description: One 2 oz squeeze bottle.
Item #: 34185
Weight: 0.2 lbs.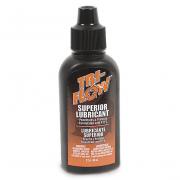 Description: One Case of twelve (12) 2 oz squeeze bottles.
Item #: 34185case
Weight: 2.4 lbs.