One-Step Precision Fiber Optic Cleaver
This compact S325A One-Step Fiber Cleaver delivers speed and precision.
With a single button, you complete a secure cleave and the waste fiber is automatically collected. Excellent for hand-held and work bench use. Performs 32,000 cleaves with a single blade.
Cleaves 250- and 900-micron fibers with minimal cleave angles. Basic cleaver includes adapter for cleaving single fibers, optional ribbon fiber holders also available (call for pricing).
Cleaver includes: Precision Cleaver Body with blade, Soft Carrying Case, Single Fiber Adapter, Normal Fiber Waste Bin (2), Large Capacity Fiber Waste Bin and Operation Manual.
One-Step Action - Faster, more reliable cleaves
Compact Design - Great for field use
Easy Fiber Loading - Simple one hand operation
High Capacity Fiber Waste Storage - Safer, easier disposal
Durable Design - Includes carrying case
32,000 Cleaves - Long life replaceable blade design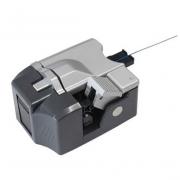 Item #: 32611
Weight: 2 lbs.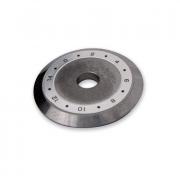 Description: Cleaver Replacement Blade for Fitel One-Step Precision Cleaver. Clearly marked multiple stops ensure a sharp cut each time.
Item #: 32615
Weight: 0.2 lbs.