(SALE - 4 LEFT) Arrow Hot Glue Gun
This versatile hot glue gun bonds almost anything permanently in 60 seconds without the need of mixing or clamping.
The ideal tool for quick repairs and much more. The industrial-quality Arrow Hot Glue Gun has a heavy-duty, solid state heating system that develops heat quicker and holds temperature longer for smooth and consistent glue melting and bonding.
Also features a clutch mechanism to prevent glue buildup, a check valve to control glue flow and an interchangeable nozzle.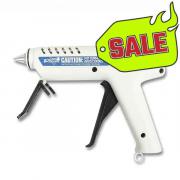 Item #: 48130
Weight: 1 lbs.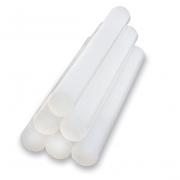 Item #: 48131
Weight: 0.3 lbs.